3. Home For Two Days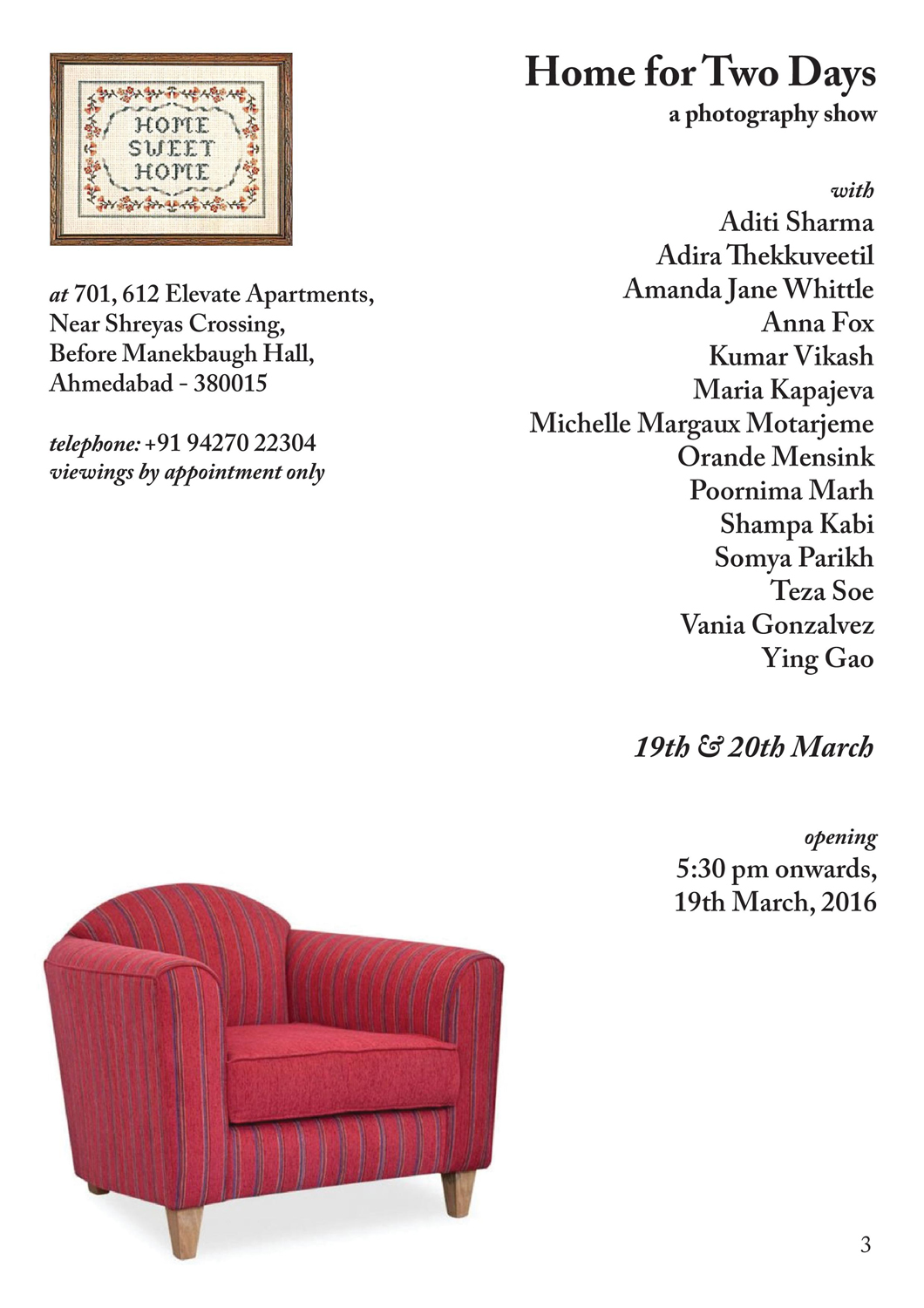 Chinar, in early 2016, had to rush to her parents' home in Ahmedabad to care for her ailing father. She took an indefinite sabbatical from her job and the newly opened Home Sweet Home to be in Ahmedabad with her family. Home Sweet Home traveled with her and found a collaborator in Orande Mensink.

Bandish Soparkar, Chinar's close friend from high school, offered his home to host the exhibition where Chinar's alma maters NID and UCA came together. Being home meant many things for everyone in the exhibition: the exchange students from London who made Ahmedabad/Gandhinagar their home for a few months; NID students, who made NID their home for the duration of their studies; Chinar, who was born and brought up in Ahmedabad, had to make it her home again for her ailing father. Finally, all our works found a home at Bandish's apartment for two days.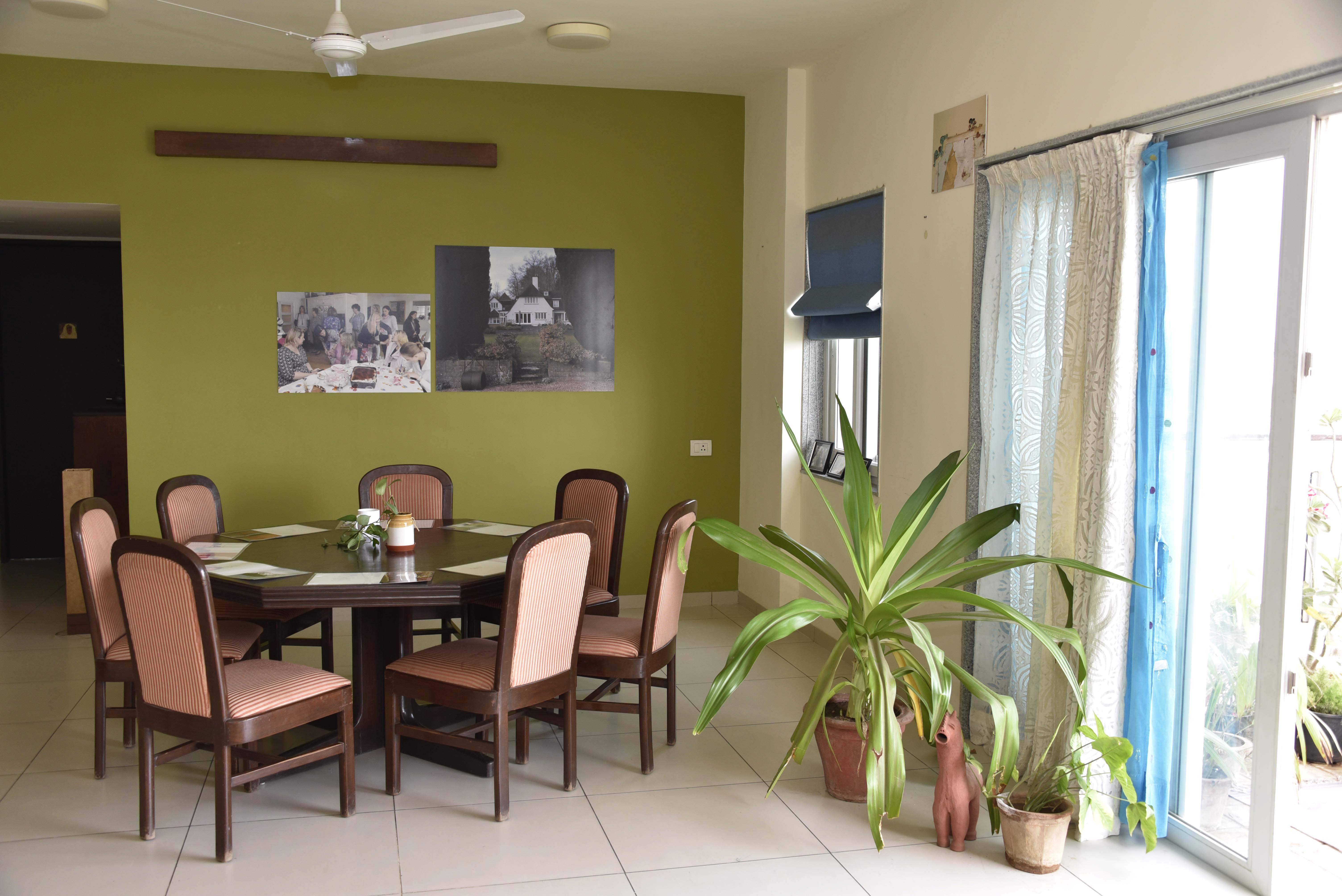 ---